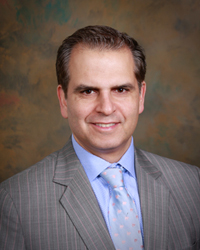 Dr. Morris Nejat is an assistant clinical professor of pediatrics at Columbia University College of Physicians and Surgeons as well as at New York University Medical College. He graduated cum laude from Drew University in New Jersey and obtained his medical degree from the University of Medicine and Dentistry of New Jersey, New Jersey Medical School. His internship and residency in pediatrics were completed at North Shore University Hospital, Cornell University Medical College. His allergy/immunology fellowship was performed at the R.A. Cooke Institute of Allergy at St. Lukes/Roosevelt Hospital Center, Columbia University College of Physicians and Surgeons. Dr. Nejat is Board Certified in pediatrics and has received appointments in pediatrics at St. Lukes/Roosevelt Hospital Center and Bellevue Hospital Center in New York City. Dr. Nejat is frequently quoted in the media, including NBC news, Fox News, WB11 News, ABC news and numerous consumer publications. He also frequently lectures to physicians and consumers on the topics of allergy, asthma, eczema and food allergies.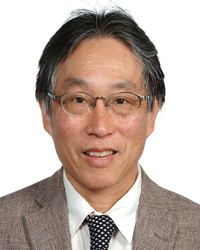 Dr. Robert Lin graduated from University of California, Berkeley and State University of New York-Brooklyn(Downstate) where he also completed clinical training in internal medicine and allergy/immunology. He holds professorship appointments at New York Medical College and Weill­Cornell Medical College. He served as the president of the NewYork Allergy & Asthma Society 2012­2013 and is the editor­in­chief for the Internet Journal of Asthma, Allergy & Immunology. For 20 years he headed allergy and immunology at St Vincents Hospital, where he researched and published in many areas including sepsis, asthma, allergic rhinitis, AIDS, food allergy and anaphylaxis. Personal statement:"With significant breadth of clinical exposure in diverse patient populations, as well as involvement with research and expert opinion consultation, I strive to provide optimal treatment and a more gratifying medical experience for patients. My philosophy is that both identification of allergic and immunologic disease, and holistic assessment of the patient are important in formulating an effective and appropriate therapeutic approach."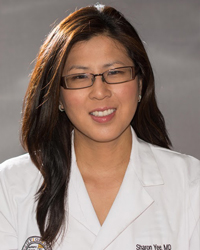 Dr. Sharon Yee is a native of New Jersey. She received a Bachelor of Arts in Biology from Boston University and a Master's of Science in Biomedical Science from University of Medicine and Dentistry of New Jersey (UMDNJ). She later earned her medical doctorate from UMDNJ, and completed a residency in Internal Medicine at Einstein-Montefiore Medical Center. She is certified by the American Board of Internal Medicine. Dr. Yee completed a fellowship in Allergy and Immunology at National Jewish Health/University of Colorado, which is the nation's leading respiratory hospital. She has been involved in multiple translational and clinical research projects, which have included studies in food allergy, drug allergy and asthma. She is a member of the American Academy of Allergy and Immunology (AAAAI) and the American College of Allergy, Asthma and Immunology (ACAAI). Dr. Yee specializes in treating an array of allergic and immunological disorders, with interests in asthma, atopic dermatitis (eczema), and chronic urticaria (hives). She enjoys taking care of both adult and pediatric patients.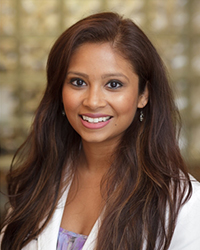 Dr. Sima Patel is a qualified allergist providing comprehensive medical care to the communities of New York, Hollis, and Glendale, NY. Dr. Patel earned her osteopathic medicine degree from the Touro College and University System, New York. She is fellowship-trained in allergy and immunology at Rutgers, the State University of New Jersey.Dr. Patel is board certified by the American Board of Internal Medicine. She sees patients at the New York Allergy, Asthma and Sinus Center. Dr. Patel treats patients for a host of common and specialized allergies. She understands the intricacies of allergy management and believes it is possible to achieve a fully healthy allergy management and treatment plan through collaborative efforts with the patient. She believes that two-way communication is the key to good health. Dr. Patel takes a genuine interest in researching and updating herself on various new advancements in allergy and immunology, so her patients get the best and the most advanced treatment possible.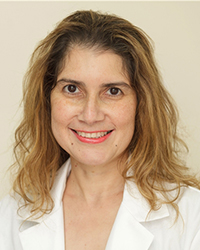 Dr. Lisa Moreno is a skilled allergist serving multiple communities including New York and Glendale, NY. Dr. Moreno attended George Washington University, where she received her medical degree. She completed her fellowship in allergy and immunology at Schneider Children's Hospital. She also completed a pediatric residency from the same institute. Dr. Moreno currently practices at New York Allergy, Asthma, and Sinus Center. She is a board certified by the American Board of Allergy and Immunology and the American Board of Pediatrics. She accepts patients for a variety of reasons, including, sinus problems, ear infection, food intolerance/allergy, hay fever/seasonal allergies, and spirometry. Warm and welcoming, Dr. Moreno treats a wide spectrum of specialized needs. She is skilled at building close relationships with her patients. She believes in the delivery of quality patient care that focuses on patient comfort and seamless recovery.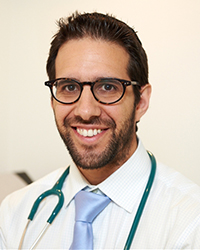 Dr. Braunstein is a trained allergist and immunologist. He manages the full gamut of allergic disease including hay fever, sinus issues, food allergy, asthma, hives, and eczema for both children and adults. He enjoys working together with patients and their families to achieve great outcomes.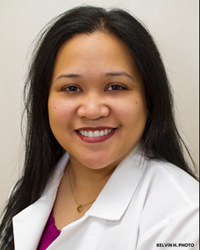 Kristyl Cuenca-Sisko has been working alongside the team at NYAllergy and Sinus Centers since July of 2011. She has worked specifically in the field of allergy, asthma & immunology for the past decade. Kristyl holds a P.A. degree from the Wagner College/ Staten Island University Hospital Physician Assistant Program and is certified by the National Commission on Certification of Physician Assistants. She has extensive experience in the field of allergy, asthma & immunotherapy with a passion for patient education. Kristyl has also worked in pediatrics/adolescent health and internal medicine. She is an Allied Healthcare Member of the American Academy of Allergy, Asthma & Immunology, Fellow Member of the American Academy of Physician Assistants and a Sustaining Member of the New York State Society of Physician Assistants.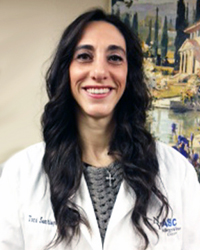 Toni Santiago is a registered and certified Physician Assistant who joined NY Allergy & Sinus Center in 2008. Toni became a Physician Assistant in 1998 through the program at Sisters of Charity Medical Center, NY. She has also served as an adjunct assistant professor with the Physician Assistant programs at St. Vincent's Medical Center, Pace University-Lenox Hill Hospital, and at Touro College School of Health Science. Prior to joining NY Allergy & Sinus Center, Toni served as a Physician Assistant in the general surgery department at Lutheran Medical Center. During her precious down time, Toni enjoys camping and taking family trips with her husband and her three children. Toni finds helping patients with seasonal and food allergies extremely rewarding , as she has first-hand experience at home with her three children who also live with anaphylactic food allergies.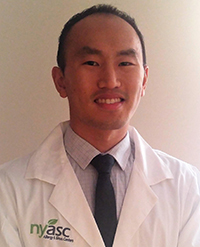 John Chu is a registered and certified Physician Assistant who has been with New York Allergy & Sinus Centers since 2016. He completed his undergraduate studies at SUNY Binghamton with a Bachelor's in Chemistry and went on to work in environmental and analytical chemistry before obtaining his Master's degree in Physician Assistant Studies from Touro College. He focuses on both delivering high quality care to patients and educating patients about their allergy and asthma conditions.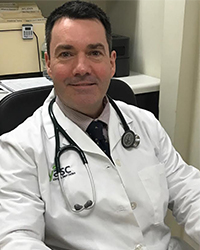 Martin Ronan is a certified Physician Assistant who joined New York Allergy & Sinus Center in 2015. Martin has a Bachelor of Science degree in Health Sciences and a Masters of Science Degree in Physician Assistant Studies from Touro College. He was awarded an Outstanding Academic Achievement Award and inducted into the Pi Alpha Honor Society. He is a member of the American Academy of Physician Assistants.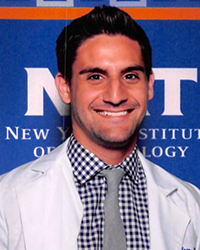 Jacob Wolfson is a registered and certified physician assistant at NY Allergy and Sinus Centers. He grew up in Rockland County, New York, and completed his undergraduate education at Lehigh University with a degree in biology. He then worked with patients in a pediatrics office for a year before beginning physician assistant school. Jacob obtained his masters degree in physician assistant studies at NYIT in Old Westbury after completing clinical rotations in several locations throughout Queens, Brooklyn, the Bronx, and Long Island.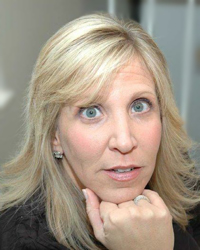 Sabina joined NYASC in May 2015. She is responsible for the management, practice operations and business development of the practice. Sabina has over fifteen years experience in practice management and has worked for large health systems and private practices with multiple specialties. Her goal is the have the practice deliver efficient and effective service to the patients of NYASC.