NY Allergy & Sinus Centers Garden City
Office Hours
Tue 9:00am – 6:00pm
Thurs 9:00am – 6:00pm
Dr. Morris Nejat is a physician specializing in Adult and Pediatric Allergy and Immunology. He is also the owner and Chief Medical Officer of NY Allergy & Sinus Centers. He received his Bachelor's degree in zoology from Drew University before completing medical school at New Jersey Medical School. He accomplished his residency in pediatrics at North Shore University Hospital-Cornell University Medical Center. Dr. Nejat also completed a fellowship at St-Lukes Roosevelt Hospital-Columbia University College of Physicians and Surgeons. Dr. Nejat sees common cases of allergy and sinus issues with congestion and chronic cough. He is board-certified with the American Board of Pediatrics.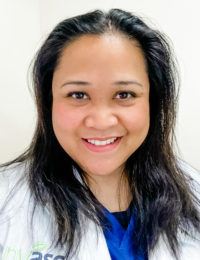 Kristyl Cuenca-Sisko, PA-C
 Kristyl Cuenca-Sisko has been working at NY Allergy and Sinus Centers since July of 2011. She has worked specifically in the field of allergy, asthma & immunology for the past decade. Kristyl holds a P.A. degree from the Wagner College/ Staten Island University Hospital Physician Assistant Program and is certified by the National Commission on Certification of Physician Assistants. Kristyl has also worked in pediatrics/adolescent health and internal medicine. She is an Allied Healthcare Member of the American Academy of Allergy, Asthma & Immunology, Fellow Member of the American Academy of Physician Assistants and a Sustaining Member of the New York State Society of Physician Assistants.