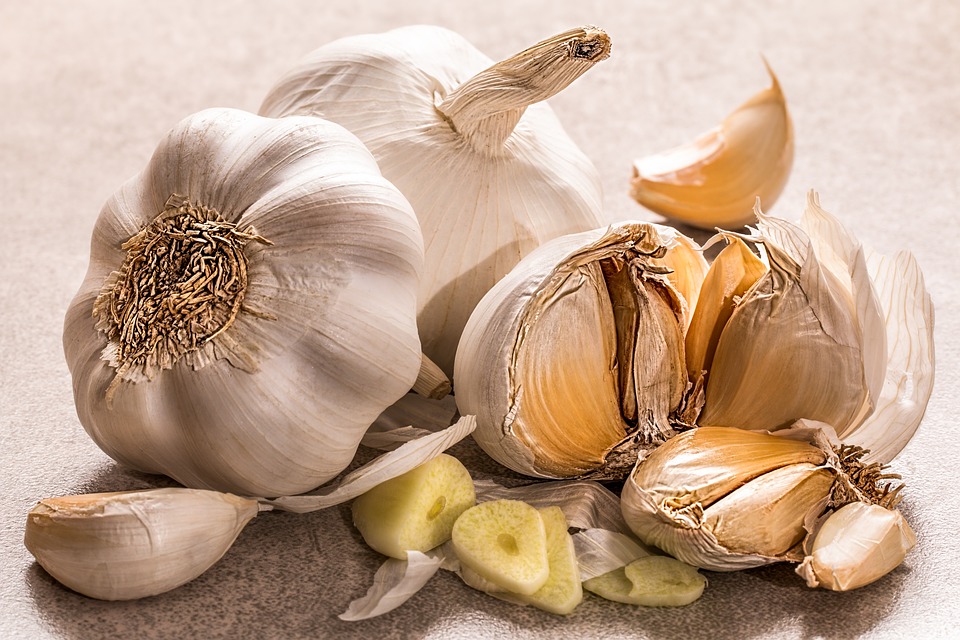 If you have a physical reaction after consuming garlic or its products, you may have a garlic allergy. Interestingly, garlic is part of the lily family; so if you suffer from a garlic allergy, you may also be allergic to onions, leeks, chives, and shallots.  The most common symptoms of a garlic allergy are asthma and contact dermatitis. Other symptoms include hives, nausea, sneezing, swelling of the lips or tongue, and allergy induced anaphylaxis.
Garlic can be ingested in a variety of forms, which makes garlic allergies hard to identify without proper knowledge or testing by an allergist. These forms include the bulb, oil and powder. Garlic is also found in many processed foods. The allergists at NY Allergy & Sinus Centers understand the difficulties faced living with a garlic allergy. That is why we have provided a list of products that you may need to avoid, as well as a list of garlic alternatives that you can enjoy. Let us help you navigate through this difficult allergy with ease.
FOODS THAT MAY CONTAIN GARLIC AND SHOULD BE AVOIDED
| | |
| --- | --- |
| Canned Soup | Salad Dressing and Other Sauces |
| Boxed Pasta | Certain Types of Butter |
| Boxed Rice | Most Italian Foods |
| Frozen Entrees | Most Indian Foods |
ALTERNATIVES TO GARLIC
| | |
| --- | --- |
| Cumin | Curry |
| Fennel | Oregano |
| Chili Pepper | Basil |
| Paprika | Asafetida |
DIAGNOSING/ TREATING GARLIC ALLERGY
A Board Certified allergist can do an allergy skin prick test to determine if you're allergic to garlic. An allergy provocation test can also diagnose a garlic allergy where your allergist will expose you to garlic in a clinical setting to see if it causes an allergic reaction. If the results are positive, the best treatment for garlic allergy is avoidance. When dining out, tell restaurant staff about your allergy to make sure that no pre-made foods or sauces contain garlic. For more serious garlic allergies, ask your allergist about an epinephrine injection like Auvi-Q or Epipen.
CONCLUSION
If you have a garlic allergy, the allergists at NY Allergy & Sinus Centers are here to help. We offer allergy testing and treatment in seven convenient offices in New York City: Murray Hill, Midtown, Upper West Side, Chelsea, Upper East Side, Glendale and Hollis. We see pediatric and adult patients and can accommodate for same-day appointments.
Call 212-686-4448 to book your appointment today.